HI GUYS!! I checked my old photos and found hilarious photos of myself. bahahaha! maybe I am really such a joker. hehehe. I dare you to snap unexpectedly-hilarious photos!

Monday, 20 April 2015
didn't realize I should submit my progress on this day until one of my besties told me several days before. bahahaha. busy enjoying life, apparently~ planned to go to campus but woke up late so I decided to stay at home. but, since I have the best girls in my life, I had a nice lunch. hahaha. thanks a lot, girls!! love you all :D
Tuesday, 21 April 2015
went to campus wearing Batik top and black skirt. don't throw me those amazed eyes. hahaha. please pardon my usual outfit. handling stuffs for Thusrday's event..... then had badminton for 2 hours. nice game, guys! so good that my body was sore............
reason why I wore such pieces of cloth
then I had a cotton candy frappuccino. didn't really get if it's coffee :/ well, no so much caffeine, I guess. as I still sleepy and fell asleep easily, and I didn't get hyped. so..... it's cool. hahaha. also, bought some books I've adored! *-*
my team won fantastically!! they are literally my heroes. thank you for everything. thank you for the megaboost. starke Leistung, unglaubliches Spiel, super Stimmung in der Allianz Arena. bin Stolz auf euch! ohne Worte! einmal Bayern, immer Bayern!! das Liebe die nie vergeht: FC Bayern München!! #MIASANMIA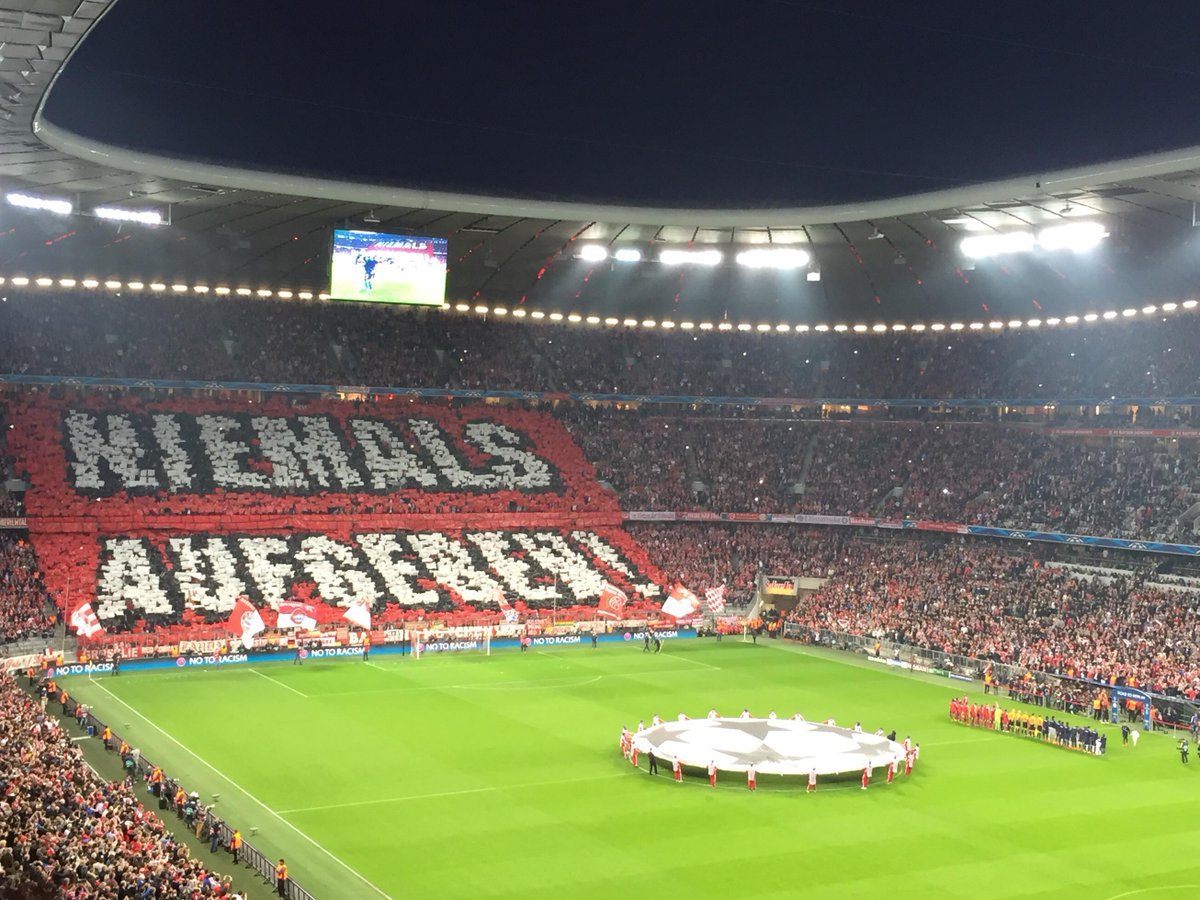 NIEMALS AUFGEBEN!
Wednesday, 22 April 2015
normal classes. except I had to handle another little thing regarding my event on Thursday. planned to swim after class, but I had a briefing to a colloquium; so I had to cancel it, and my besties did it too for other reason. bahahaha. wish me luck!! :D
Happy Earth Day!
Thursday, 23 April 2015
the day~ things went well fortunately. thank God. then submitted my work for colloquium. then played badminton again. more tiring than on Tuesday. something wrong with my hamstring but I supposed it's okay. I hope it's okay. took a short shower, then went to a mall. slept early as I was tired af.
what blew me more was the fact that my babe injured again; torn thigh muscle. he's out for 3-4months which means his game against FCP was the last game of the season. get well really, really soon, honey. I love you.
Happy World Book Day!
Friday, 24 April 2015
dad and little sister arrived early. picked my mum up, headed home for a second, then went to airport. look what I got there! hehehe. it's not a green screen~
I and several of my besties from high school went to Jakarta Convention Center as three of our besties were graduated. congratulations, guys!! I'm still working on my bachelor's thesis..... wish me luck, guys! especially for tomorrow which I'm having my thesis colloquium~
"There are no coincidences in life. What person that wandered in and out of your life was there for some purpose, even if they caused you harm. Sometimes, it doesn't make sense the short periods of time we get with people, or the outcomes from their choices. However, if you turn it over to God he promises that you will see the big picture in the hereafter. Nothing is too small to be a mistake." -
Shannon L. Alder
-calzsf